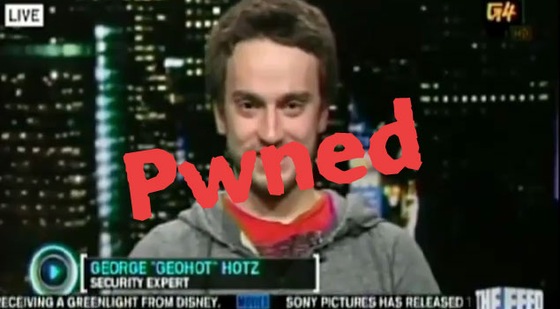 Remember the decision from a few weeks ago where a judge didn't think they had jurisdiction to decide on the fate of jailbreaker George Hotz, aka Geohot? Well, Sony has finally seen their day in court and has managed to win a restraining order against Geohot.
We all know that once you put something on the internet it lives forever; the restraining order against Hotz only prevents him circulating the jailbreak. Sony would have to go after every single person who has the keys up to have any chance of stopping the spread of their keys. They can't be that stupid, can they? Of course not.
Sony also released firmware version 3.56 today. Will the new firmware bring us new goodies? Not a chance. The purpose of the upgrade is to put a stop to all of the jailbreaking that has been running wild. We have confirmed that the update does indeed prevent jailbreaking, the question that remains is will it do so for good. After all, we do remember the cat and mouse game that went on for years with the PSP modding community.

Sony 1 – Geohot 0 originally appeared on tech.nocr.at on 2011/01/27.
© tech.nocr.at 2011 |
Permalink |
One Comment |
Read more in Hacking And Security |
Add to del.icio.us |
Stumble it |
Digg this

Explore more in: cat, ds, ea, firmware, game, geohot, id, ir, irc, jailbreak, key, keys, live, loa, mod, mouse, os, pda, ps3 hack, psp, rc, ring, sony, stupid, tech.nocr.at, train, update